You can use this tool kit as a quick resource to help your patients and colleagues make informed decisions about COVID-19 vaccination by sharing credible information and resources with them.
Within the tool kit, you will find links to:
general information about COVID-19
an overview of authorized vaccines
guidance for managing COVID-19 vaccination clinics
an overview of vaccine safety
a number of additional resources such as digital tools, communication materials, and provincial/territorial specific resources. 
As new information and resources become available, the tool kit will be updated and you will be notified of the updates.  - COVID-19 Vaccination Information Resources: Tool Kit for Health Care Providers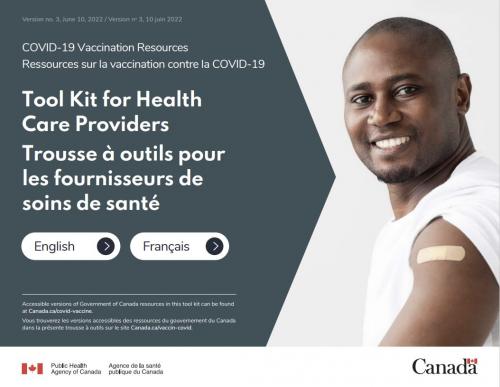 See Comments Ratings
Resource Rating Breakdown
Ratings submitted by CANVax users for this resource are tallied to provide an average resource rating per category.